My comments and the situation in France
MMS
An excellent section on MMS (Miracle Mineral Solution), a dangerous product, equivalent to industrial bleach, initially proposed by Jim Humble, a former Scientologist, to cure all kinds of diseases, including cancer and AIDS, and then also by Kerri Rivera more specifically for autism. Thanks to Fiona O'Leary's activism, courage and hard work in Ireland over the years and her counterparts elsewhere, awareness of these serious abuses is growing, but the battle is not yet won. It should be noted that this product has been responsible for 8 deaths in 5 years in the US, and that in 50 cases, people have almost died.
What was not mentioned in the program is that the MMS is a reality in France, and not just abroad. Lyme associations are promoting this dangerous product to treat autism. The former president and founder of Lyme Sans Frontières, Judith Albertat, advocates the use of MMS, quoting Andreas Kalcker who presents MMS as a remedy to cure autism, to be given in the form of a drink or enema. He distributes videos and has even written a book on MMS. https://www.ipsn.eu/wp-content/uploads/2018/09/JAlbertat_Lettre_ouverte_sur_Lyme.pdf In the same document, Judith Albertat, quotes Klinghardt who claims that « 100% of autistic people have Lyme disease ».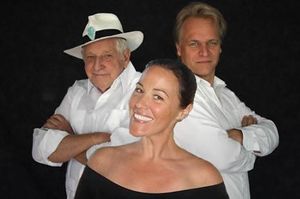 The Association Lyme Le Droit de Guérir also advertises the MMS by relaying this document. My repeated requests to have this content deleted have not been successful to date. In addition, their Facebook group contains many uncensored posts on this subject.
These two associations very actively support Chronimed, a group of doctors who propose to cure autism with a cocktail of drugs that is quackery.
Chelation
Chelation has been mentioned… in Germany, a very different context. There was an injection of glutathione – which is not a chemical chelator, but its use in IV still carries risks.
In France, parents prescribe dubious tests to other parents, diagnose heavy metal poisonings according to a self-proclaimed specialist's reading grid. All this in the privacy of private Facebook groups. It is understandable that it is difficult to obtain testimonies on these practices.
Parents then order drugs, real chemical chelators this time, such as Dmsa, or Dmps on a site in South Africa, to be given for 3 to 6 years, without prescription or any medical follow-up.
Heavy metal chelation is universally recognized as a dangerous alternative treatment. For this reason, a chelation study project has been stopped. It must be said that lasting cognitive problems have been observed in the animal… and the arguments are generally based on completely discrete theories of the role of vaccines. https://www.discovermagazine.com/health/cancellation-of-controversial-autism-study-causes-both-relief-and-outrage
Diets
The gluten-free and casein-free diet has already been evaluated on several occasions in studies and literature reviews without showing any convincing effect, except in special cases. I do not see the point in proposing other costly and time consuming studies https://one-tab.com/page/JmNJsTmkRqS98H6Fme92TA….
It seems relatively simple to put into practice. What starting parents don't know is that this is only the first step towards a diet that excludes almost everything, the GAPS diet, and that can lead to major deficiencies… which may or may not be filled by a multitude of expensive food supplements. But there is a risk of overdose, and there have been cases where a child has landed in the emergency room.
Moreover, if a diet seems innocuous at first sight, it serves as a showcase for extremist groups in which no one would immediately engage.
Long term antibiotic therapy
In the documentary, we can see a prescription from a doctor Chronimed, a self-proclaimed specialist in autism, whose writing I recognize, but there is no warning about it. However, thousands of children in France have already followed this crazy path with a whole series of side effects, not to mention the risks. A real abuse.
It was about a one-year « treatment » but it can be much more than that.
Omerta
Contrary to the impression given by this documentary, it seems to me that the situation is worse in France than elsewhere because we combine the excesses of the DAN protocol, and those of Chronimed, which is a French exception. And the government is doing absolutely nothing to change that. My reports to the Medical Council, from 2017 onwards, came to nothing.
And public TV is also not yet ready to lift the veil and investigate on these obscure practices. Which media will take up the challenge?